Jimmy White Exhibition

Saturday 21st August 2010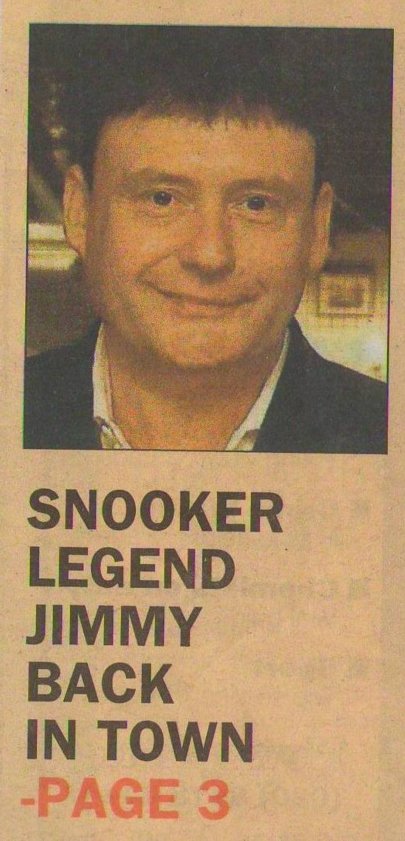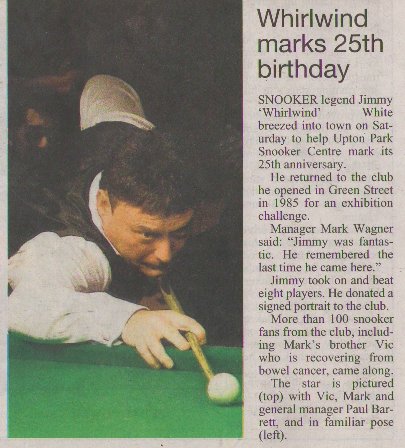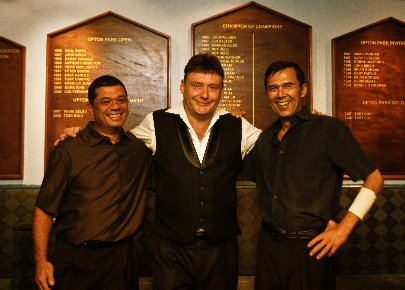 Club owners Mark & Victor Wagner with Jimmy White.

Over 150 members saw Jimmy take 8 players from the club.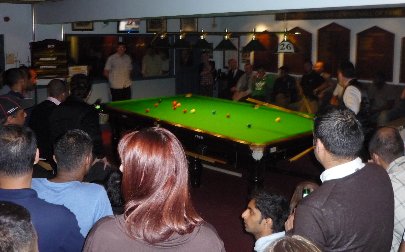 First to play was Jaspal Bamotra followed by Peter Devlin.
Jaspal proved to be an equal of Jimmy taking him all the way to the Brown ball and Jimmy won 62-40. Peter got his hand to the table a few time but couldn't find any form and lost by few more points than Jaspal.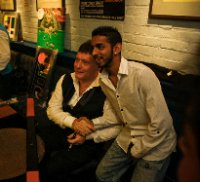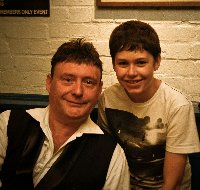 Jaspal with Jimmy Jimmy and Peter

The 3rd player was Barnaby Lamb and 4th was Ben Finch.
Barnaby like Peter found a lot of table time but he also fell short on his potting. Ben saw Jimmy break off and leave an easy pot to the middle pocket, Ben rattled the ball and it proved to be his last visit as Jimmy returned to the table potting 10 reds all with blacks ,but ran out of position and had to play a double on the red to have any chance of a maximum, but the red rattled and ended any chance of a 147 break.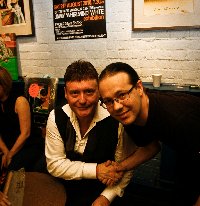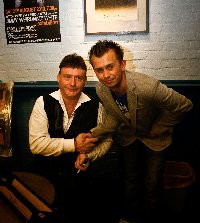 Barnaby and Jimmy Ben with Jimmy

Now at the half way point there was a break where the players and members got to have thier picture taken with Jimmy and he signed autographs.
Long term members Tony Sylvester and Jitt Pabari get to meet the legend.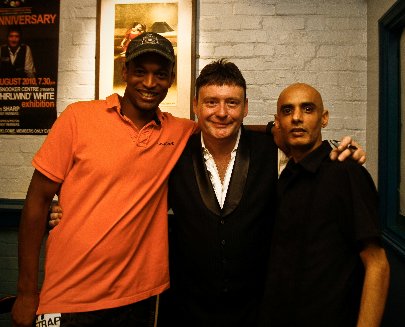 Pat O'Donnell Sean O'Sullivan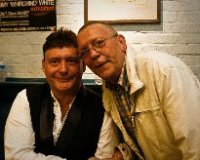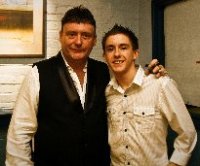 Bhikhu Popat and Ravi Lakhani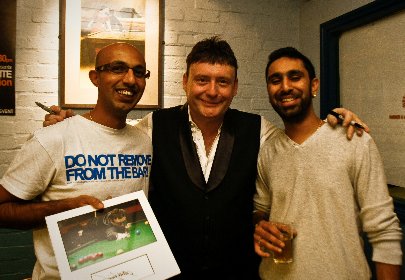 The second part of the evening saw Jimmy play against
Rumenul Haque, Bodrul Alom, Amir Hussain and Ferdous Alam.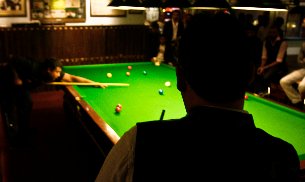 Rum takes on a pot.

Rumenul was the only player on the night to take the game to Jimmy and smashed the balls from behind, but failled to pot when his chance came along and he also lost.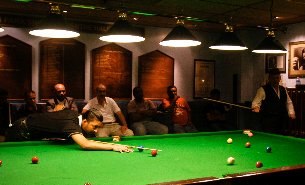 Bodrul tries to play safe.

Bodrul took on Jimmy in the 2nd match but he was heckled from his so called friends and he never got into the game.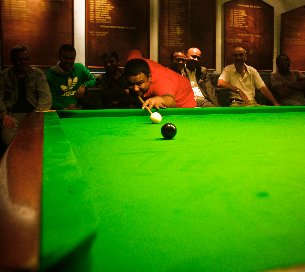 Amir is still all smiles.

Amir suffered the same fate as Ben, when Jimmy broke off Amir also had an easy shot but he missed and Jimmy return to the table clearing all the balls upto the pink (112 break) leaving Amir to pot the black for his only photo at the table.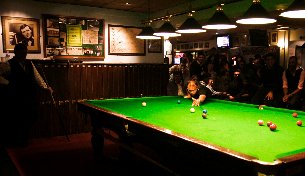 Ferdous taking on a long pot.

Ferdous had to follow Amir and was in luck as Jimmy was getting tired, Ferdous had several chance to make a name for himself, but it was Jimmy take allways had command of the game. Jimmy potted the last few balls and brought to the end a great night for the owners thier family, all the players that played Jimmy and the members that watched.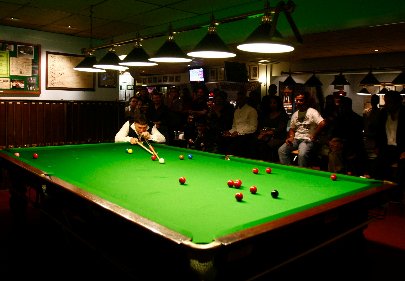 A packed club gets to see one of thier idols play.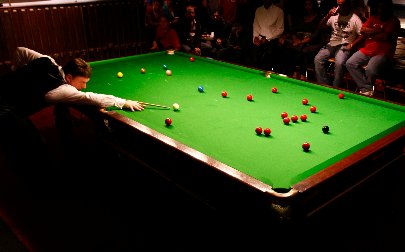 Jimmy on his way to win again.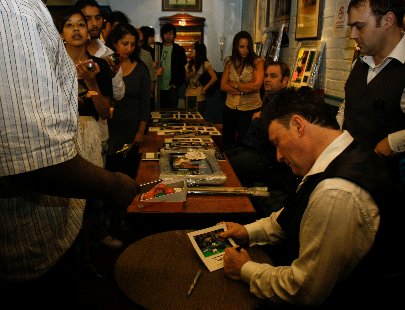 All the members on the night got to meet Jimmy White, he signed photo's cues for everybody.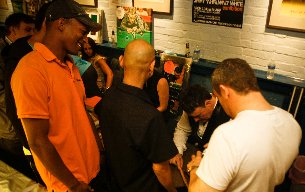 Life long Jimmy White fan Jitt Pabari gets to chat with his idol.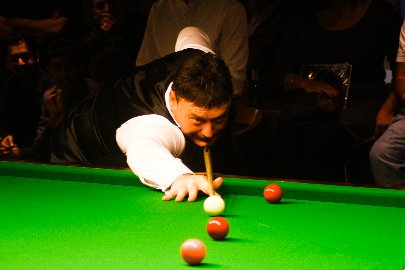 The Man The Legend
Jimmy "The Whirlwind" White